Today is Friday. Hurray! Since Willy is going to a bachelor party, I decided to amuse myself by supporting my local metal community and going to a show. The show takes place at the Sidebar in Baltimore, one of the coolest places in the city, and will be featuring doom metal. A good friend of mine is promoting the show, so I spoke to her about how the shows are doing. As a promoter, it's her job to promote shows, and let me tell you she is out there killing it to make sure people show up. Unfortunately, not as many people are coming as they should. Why's that? Well, there could be any number of reasons. Winter is a bad time for shows since people don't like going out in the cold, so that's a big culprit. Another one?
Bands not promoting enough.
Now don't get me wrong, I agree that promoters should promote. However, relying on promoters to promote is exactly why bands have a problem getting enough people through the door. We discussed pre-sales, which is where you ask bands to sell tickets. I've been doing pre-sales for over 8 years now, and I don't see that stopping anytime soon. Why? Because if you can't get at least 5 people to see you,
there is a problem
. I hear all sorts of excuses from bands, these days.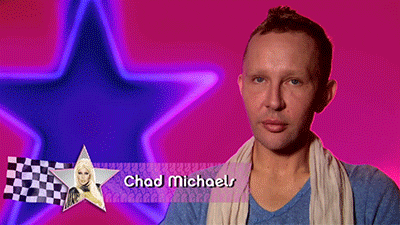 Back in (insert year here), venues paid bands to play! We showed up and played!
I shouldn't have to sell tickets, I'm the talent!
It's the promoter's job to promote, not mine!
Our fans don't like us pushing tickets, it makes us seem desperate!
And so on and so on and so on...
Child, please. In this metal business, we have to take what we can get. Being whiny about not selling tickets is going to do nothing for you. You can be the greatest band in the universe, but if nobody knows about you, how are you going to get your name out there? If you're not willing to sell yourself, why should anyone else? It's not like there aren't a million other bands trying their damndest to get recognition. You have to fight for that recognition and you have to make people see you. It's marketing. It's selling yourself. It's not pretty, but if you have a good product, people
will
respond and you
will
see results!
It's not easy to do this and it does take a bit of pride swallowing. If you have a big ego and expect people to come see you out of the goodness of your talent, this may be an issue. The truth is, some people won't go to a gig unless they're reminded. Or asked. They might be scared of your music (HELLO, METAL!), and think it's all a bunch of old men with skullets and patch vests growling at the women. Well how are they gonna find out that those old men with skullets and patch vests are (for the most part) very friendly and fun to hang with? How are they going to find out that metal is fun and exciting unless you say, "Hey cousin Debbie, want to see my band play this Tuesday? I need to sell some tickets and I was hoping you could come! I promise I'll buy you a Long Island, and you can wear that corset you bought at the Renaissance Fair!"
Every band wants to be the band that shows up, gets paid, and leaves. But everyone starts somewhere, and if you're not willing to start at the bottom, you've got an even steeper climb than the guys shilling out tickets for their first show. These young bands are hungry. They will do whatever it takes to bring people, and trust me, you are not better than they are because your older, or you have pro gear, or your leather pants are tighter. If you're playing to an empty stage, there's nobody out there looking at those leather pants anyway.
Don't be a prima donna. "Pay for play", where you literally pay to play, is not the same as pre-selling tickets. Pre-selling tickets means you're taking your band to your friends and family and spreading the word, and the more you do it, the easier (and more
profitable
) it gets. If you're not comfortable asking people to come see your band, good luck getting anyone else to do it because not everyone has an uncle in the industry who's going to do it all for you. Do that shit yourself.
WHORE. YOUR. BAND.